Will Hunt – a leading light in the Radical SR1 Cup – commissioned Leveridge Promotions to provide comprehensive PR, marketing and sponsorship activation support for his burgeoning motor racing career. Read on to learn more about their business and how we can help you.
Will Hunt spent his childhood competing in local karting events, but in 2017 graduated to cars with a test campaign in a BRDC Formula 4 single-seater.
Expert tuition from ex-Formula 1 test and reserve driver Adrian Quaife-Hobbs at Pro Sim – a state-of-the-art racing simulator centre in Sevenoaks, England – preceded a successful F4 track test with Scorpio Motorsport at Circuito de Albacete, Spain.
Will put his simulator training to good use, troubling the single-seater lap record at the Spanish venue before securing a full-season drive with Scorpio Motorsport in the 2018 Radical SR1 Cup.
The Sussex-based racer quickly got to grips with the second-generation Radical SR1 sports-prototype, as he secured a double podium on his competition debut to establish an early lead in the 'Rookie Cup'.
Will was a prolific podium visitor and ultimately won the Radical SR1 'Rookie Cup' as the third-place finisher in the overall championship standings, and the 21-year old subsequently set his sights on outright title glory during his second year of Radical racing in 2019.
Through his racing, Will intends to build lasting relationships with brands and companies that are looking to put themselves in the fast lane, by offering a wide array of high-value marketing opportunities that can be tailored to all budgets and objectives.
Latest News
About Will Hunt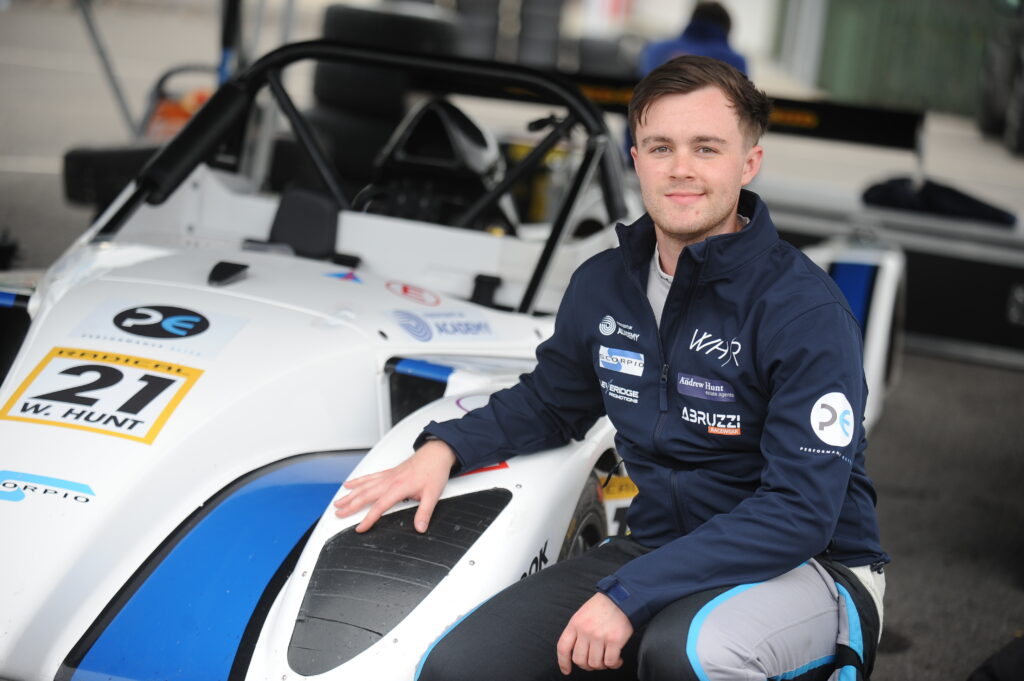 Will Hunt has been chosen as an Abruzzi Racewear Brand Ambassador, and the Sussex-based racing driver will sport ...